What types of book do you publish?
Andersson Publishing works with authors on both fiction and non-fiction books, from short how-to guides to autobiographical works of 300+ pages. We'll work with authors on novels, short fiction, poetry, non-fiction, essays, reports, and personal memoirs. We don't do explicit sex or porn, right-wing hardcore politics, or anything resembling racism or hate attitudes. We're also not interested in "private label rights" or "internet marketing" manuscripts.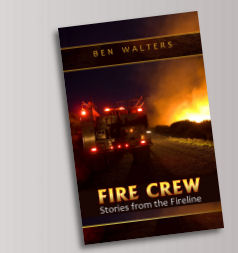 Kelly Andersson took Ben Walters' stories of his years as a wildland firefighter from his draft manuscript to a published book on amazon. Ben was a joy to work with, and is one very fine writer. His stories have been reviewed by numerous seasoned pros in the world of wildland fire, and all agree it's an honest (and scary and funny) look at the realities of life as a wildland firefighter. The book, FIRE CREW: Stories from the Fireline, is available in both print and kindle format, and is also distributed in a variety of other ebook formats through smashwords.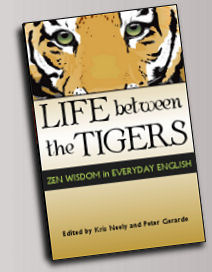 For many Zen students, contemplating koans and Zen parables is a vital part of the path to liberation. LIFE between the TIGERS is a new collection of Buddhist parables and Zen koans (paradoxes that challenge our perspectives on life and reality), edited and adapted for the modern Western reader. Kelly worked with editors Kris Neely and Pete Gerardo and Zen Books Worldwide on the initial re-write and editing of these traditional koans, designed the book cover, formatted the interior layout, and handled the kindle conversion of this ground-breaking book. In their original forms, many koans are set in times and places that are "alien" to most of us; they refer to traditions, locations, and histories that can confuse (and even deter) new students of Buddhism. In this book, classic stories have been edited into everyday English. Whatever your spiritual leanings, this book will challenge you to see something you previously could not or would not see, provoking insights both profound and prosaic. The book and the kindle version are both available on amazon.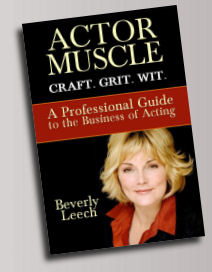 We worked with author and actress Bev Leech on editing her terrific manuscript through design and formatting of the interior to cover design, assistance with back-cover quotes, and upload to amazon. Bev brought her 30 years of professional experience to this actors' guide, which covers to the business of acting, getting an agent, building a résumé, contracts, and audition techniques for television and film. The book's garnered 5-star reviews on amazon, and Bev subsequently inked a contract with Dramatics Magazine/Educational Theatre Association to carry the book.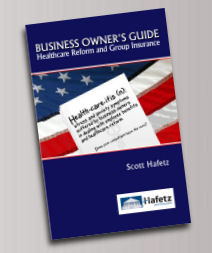 We worked with Scott Hafetz of Hafetz and Associates to produce his BUSINESS OWNER'S GUIDE to Healthcare Reform and Group Insurance, a comprehensive guide to changes in insurance requirements and healthcare reform affecting business owners. Scott's book, edited by Pete Gerardo, explains how business owners can promote a healthier workforce, reduce workplace accidents, and keep costs under control. "I have put this book into action," said Alan Oberman with the John Brooks Recovery Center, "and as a result, I have a happier, healthier workforce for an affordable cost." Scott's 30 years in the business provides the background to this business owner's guide, and the book offers a detailed explanation of what businesses of all sizes need to know in this era of healthcare reform. The book's available on amazon.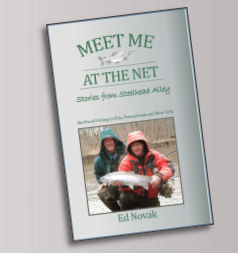 We have worked with authors including Ed Novak, taking his manuscript on steelhead fishing in the Great Lakes region to a published book on amazon. His book, MEET ME AT THE NET: Stories from Steelhead Alley, has received favorable reviews and has sold in both print form and kindle format - online and in bookstores. We wrote and distributed a press release when Ed's book was launched, and it's linked on websites listed on more than two dozen pages of google search results.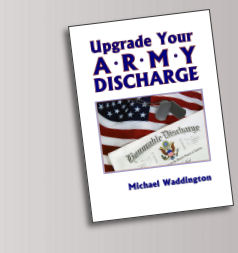 We worked with author Michael Waddington to edit and format his book, Upgrade Your Army Discharge, for publication on amazon. Michael is an internationally known criminal defense lawyer who defends military and high-profile cases. He has been reported on and quoted by major media sources worldwide including The New York Times, 60 Minutes, ABC Nightline, CNN, CNN Investigative Reports, and Good Morning America. He's currently working on another book.
The Montana Ranch COOKHOUSE COOKBOOK was written and published by Kelly Andersson, the owner of Andersson Publishing. She wrote it during a stint she spent cooking on the Sieben Ranch north of Helena, Montana. The book includes hearty homemade meals, Peruvian specialties, Southwestern dishes, and a collection of recipes for homemade breads and pies. The book has sold steadily on amazon in both print and kindle format. Kelly has another cookbook pending.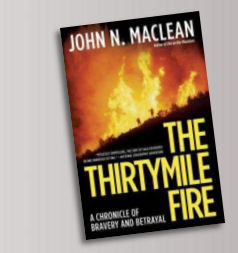 Kelly has also worked for years with author John Maclean on several of his books, all of which have been released by traditional publishers. Maclean's third book, The Thirtymile Fire, has been called "Biography of a disaster."
The book has garnered numerous accolades; Publishers Weekly called it "an evenhanded, lucid re-creation of catastrophe and its aftermath." National Geographic Adventure Magazine said, "Author John N. Maclean has become the Bob Woodward of forest fires, the nation's chief chronicler of the misjudgments, equipment failures, and accumulating gaffes that lead to tragedy on the fire line. The Thirtymile Fire, his third book on fatal infernos and their victims, is pitilessly compelling, the sort of saga devoured in one horrified reading."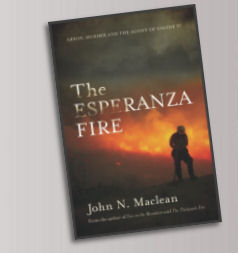 Maclean's long-awaited book on California's fatal Esperanza Fire was released in January 2013 by Counterpoint Press. The book documents the story of the fire from its first minutes through the explosive area ignition that killed five federal firefighters -- and the awful aftermath. Maclean follows the story long after the day the fire was controlled, through the investigation and arrest of the arsonist Raymond Oyler, who started the fire (and many others) and was charged not just with arson but also with numerous felony counts of murder. Kelly worked with Maclean for several years on editing the manuscript; the The Esperanza Fire is available on Amazon.com or from the author's website.
Kelly also did the initial editing on a forthcoming book by Jack Ward Thomas, which is currently in the hands of an agent. Kelly also edited Ray Lamboy's novel Moral Hazard, a Law Journal Fiction Contest prizewinner. She edited Henry Holderness' ebook Fly Fishing from Scratch and wrote him a recipe book for his fishing lodge in New Zealand. She's also edited, designed, and listed on amazon numerous other niche books and kindle books for private clients.